The 1955 is a burger available in parts of Europe, mostly for limited time. It does regularly return to menus.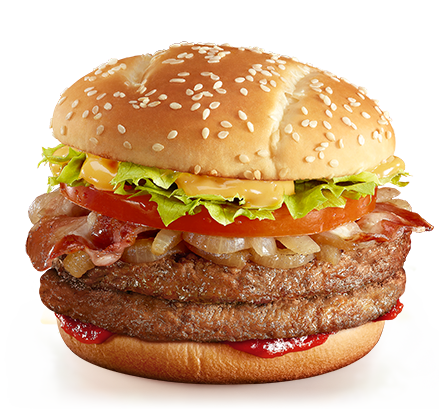 The 1955 Burger is a re-creation of the original McDonald's burger from 1955.
The burger was inspired by the one served at the first McDonald's restaurant that opened in Illinois, U.S., in 1955. The premium burger is made with 113 grams of Australian/New Zealand beef, crispy bacon, fresh lettuce and tomato, grilled onions and the smoky sauce.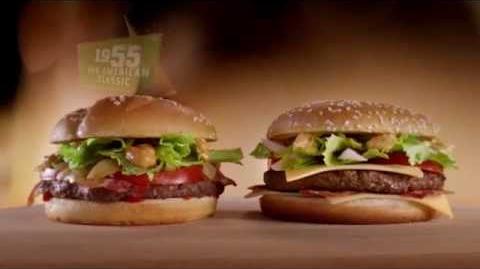 Nutritional value
The following information comes from the Korean McDonald's website.
Energy: 506 kcal
Sugars: 11g
Proteins: 27g
Saturated fat: 12g
Salt: 947 mg
Ingredients
Sesame Seed Bun, Beef Patty, Bacon, Tomato, Iceberg Lettuce, Caramelized Onion, Ketchup, and Barbecue Sauce