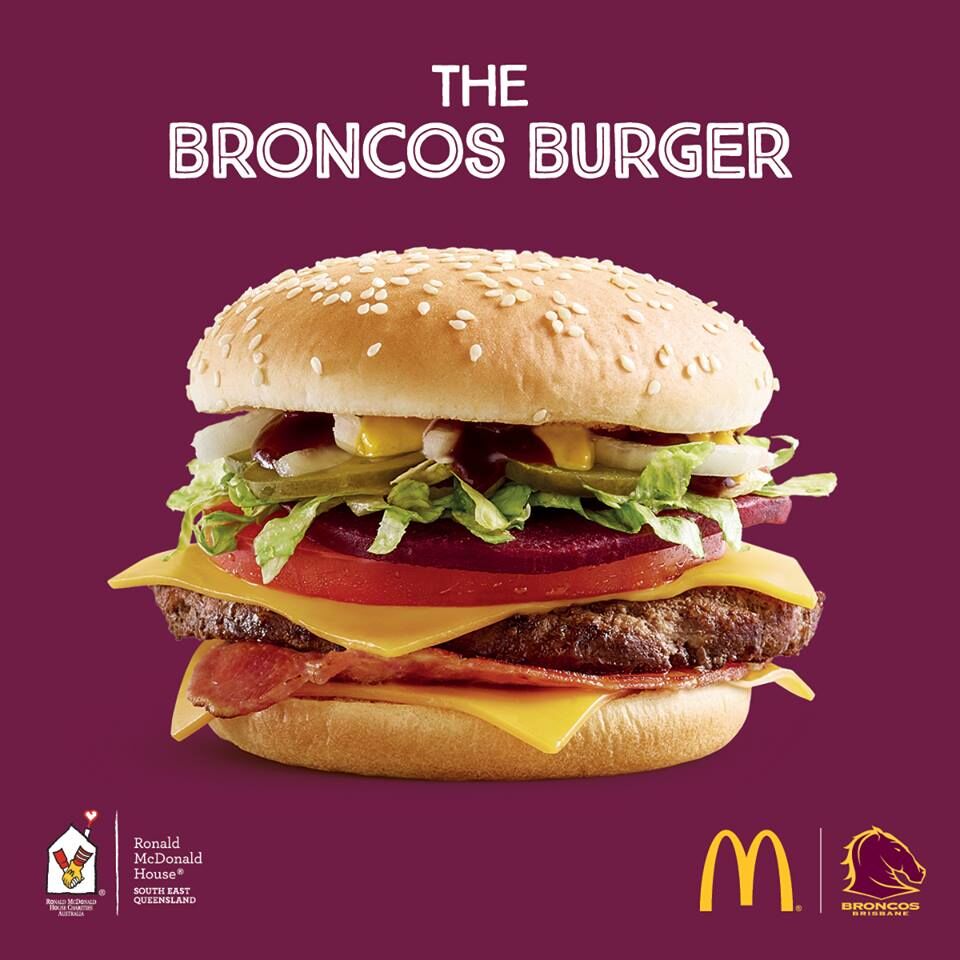 The Bronco's Burger is an Australian Burger that is based off of the NRL Team, The Brisbane Bronco's (not to be mistaken by the Denver Bronco's.)
Product Description
The Bronco's Burger is a Hamburger consisting of one Horse Meat patty, 2 slices of cheese, a piece of bacon, a slice of tomato, a slice of Beetroot, Iceberg Lettuce, pickle slices and onion slices topped on a sesame seed bun.
History
On April 10, 2018. McDonald's Australia revealed the new Bronco's Burger.
Deals
If a person buys a ticket to any Brisbane Bronco's game and the team scores 19 points, Win, Lose or Draw, any person with a ticket to said game will receive a free bronco's burger the next day after 10:30am.