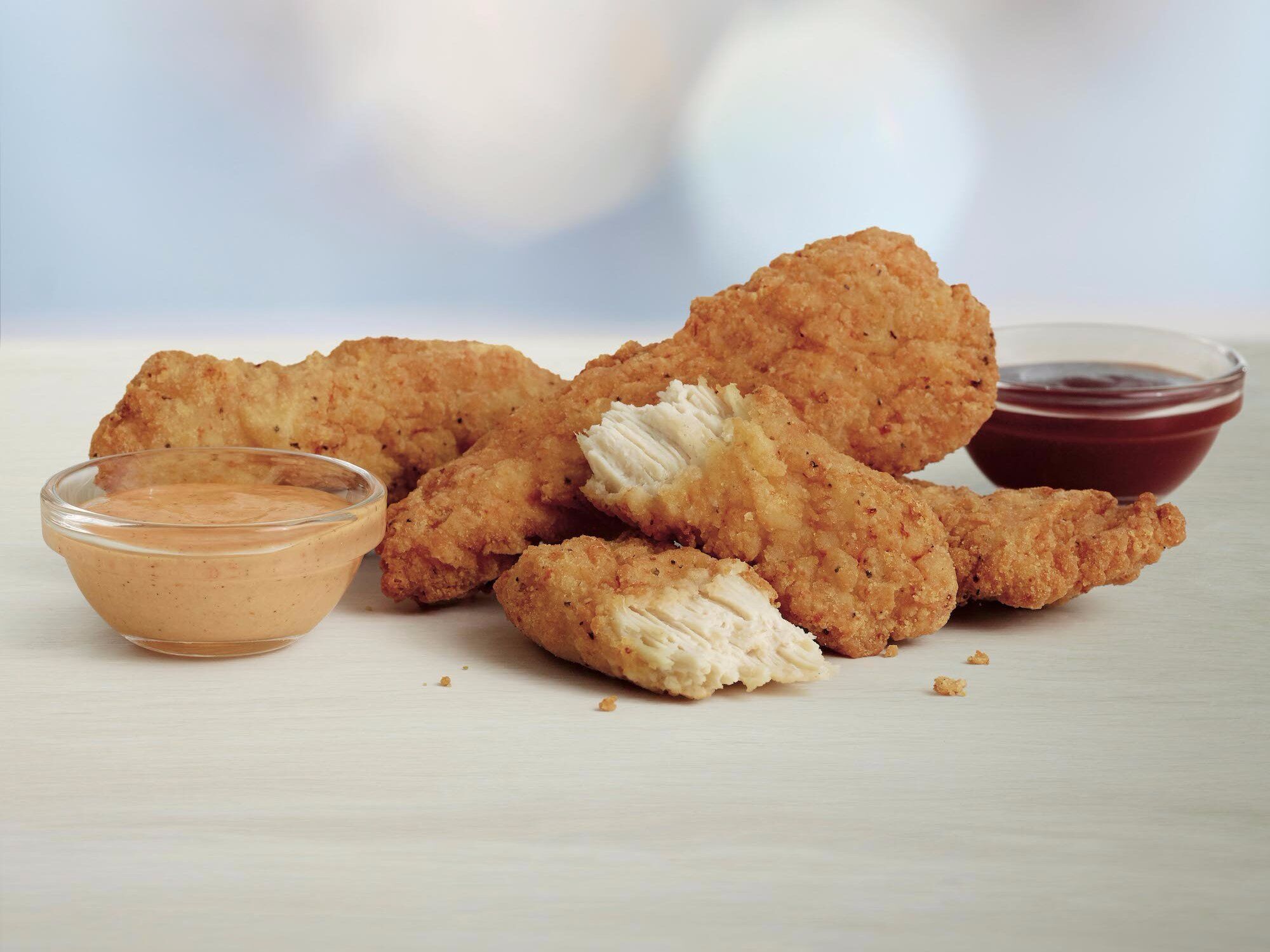 Buttermilk Crispy Chicken Tenders (a.k.a Chicken McTenders) were chicken strips sold by the international fast food restaurant chain McDonald's in the United States and Canada. They were introduced to replaced McChicken which were discontinued in early 1996. for a limited time and permanently starting in 2004. In the UK, they were launched on the "Pound Saver Menu", which offers various menu items for £0.99.
In mid-2006, McDonald's introduced the Snack Wrap, which contains a Chicken Selects Premium Breast Strip, or as of January 2007, a Grilled Chicken Breast Strip, cheddar/jack cheese, lettuce, and either ranch, honey mustard, or chipotle barbecue sauce, all wrapped inside a white flour tortilla, priced at 99¢-$1.39 depending on the market.
Chicken Selects were terminated in 2013. The product briefly returned in 2015, but was again dropped. In August 2017, Chicken Selects returned to the menu under the name "Buttermilk Crispy Tenders", But were terminated once again in 2020 due to the COVID-19 pandemic.
Gallery