Loaded French Fries

Ingredients

Potatoes, Salt and Vegetable Oil, with various chili, pepper, bacon/cheese, or gravy toppings, depending on what's offered in various markets

Markets sold

China, New Zealand, & numerous other markets
Loaded Fries are a menu item, which is a variation of the famous MdDonald's french fries that has been sold in only a number of international McDonald's restaurant markets, namely in China, where the fries are served up with either a tomato-basil based sauce, a bacon/chesee sauce, and/or a garlic pepper sauce,[1] and New Zealand. where they sell the fries with bacon and cheese sauce and sweet chili & pepper toppings.[2]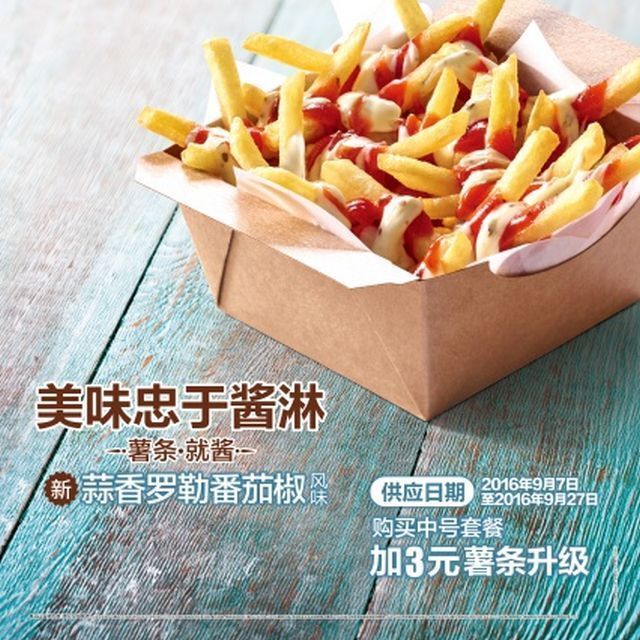 In the Australian market, their loaded fries are sold with a gravy sauce. [3]
As of Oct 18 2021, In Australia, the Gravy variant of Loaded Fries is no longer available.
References